Trusted by over 10,000 recruiters worldwide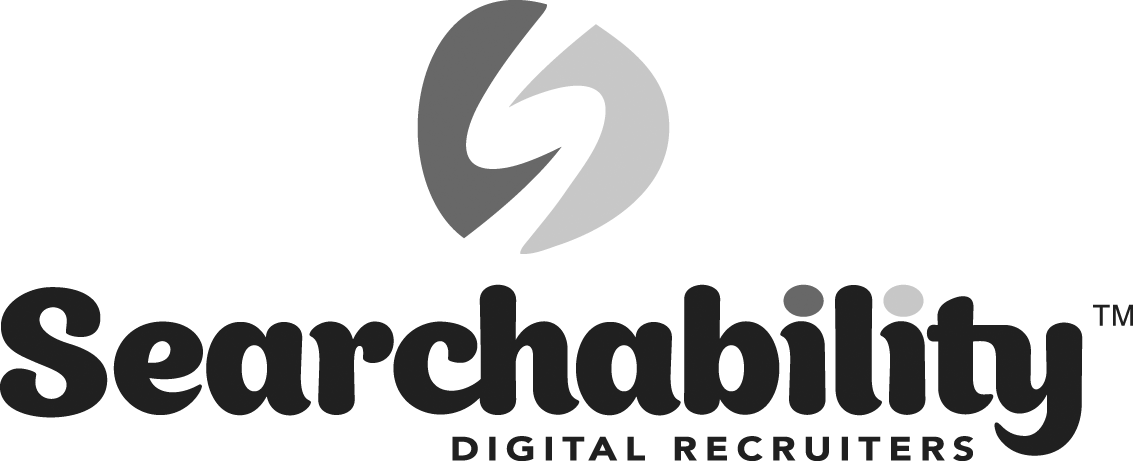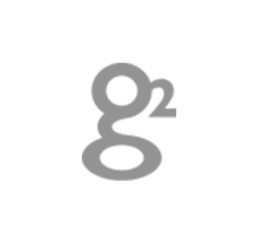 Automated SourceBots deliver real-time alerts and opportunities around the clock, from exclusive job leads to the most qualified candidates as soon as they come onto the market.
With powerful automations and workflows, boost recruiter performance across all industries and source only the best leads with accuracy, consistency, and speed.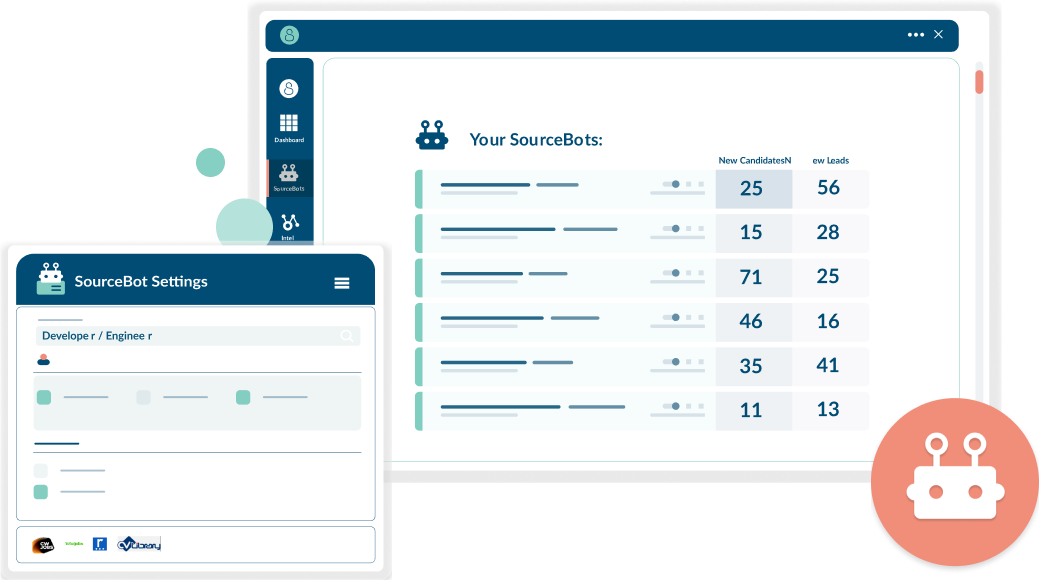 Candidate Alerts
Market-scanning SourceBots discover every top-quality candidate, and notify you as soon as they become available across any of your sourcing platforms.
This automation cuts out hours of searching everyday, drastically increasing recruiter productivity and alerting recruiters to candidates first; whilst also never missing a critical profile for a high priority assignment.

Job Leads Notifications
Comprehensive automation tracks every relevant vacancy in your space, winning more jobs and building your client base faster.
Be notified of every new role across your existing client base and target account lists as they come to market OR go live. Scan leads with advanced job title and keyword searches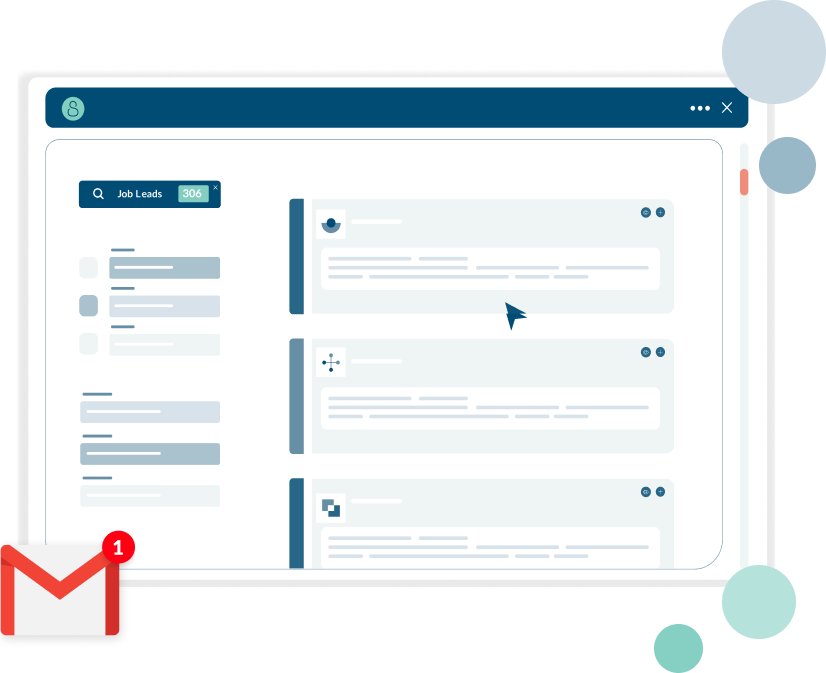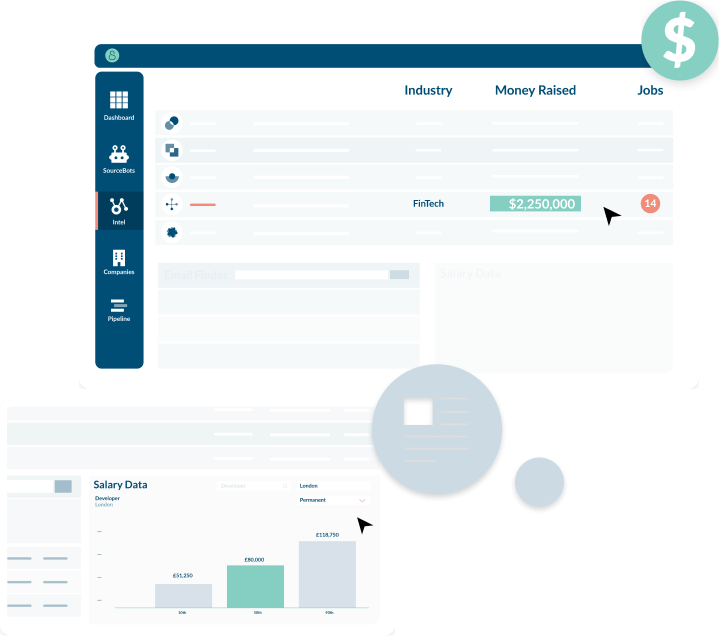 Market Insights
Track and monitor industry trends, from salary data to funding rounds and market news, for highly informed client and candidate engagements.