Trusted by over 10,000 recruiters worldwide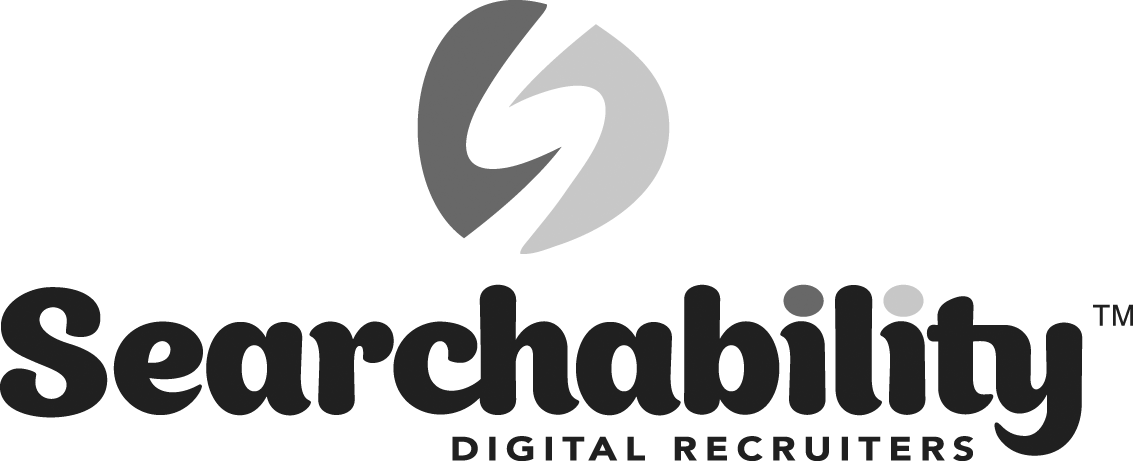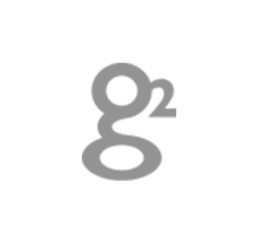 SourceBreaker's award-winning AI-driven search platform is the perfect human-technology partnership, enabling powerful multi-source candidate searches supported by intelligent SourceBot workflow automations.
Optimise your processes by leveraging SourceBreaker's cutting-edge machine learning technology and be the first to discover top-quality candidate profiles, allowing your teams to spend more time building high-value relationships and generating placements.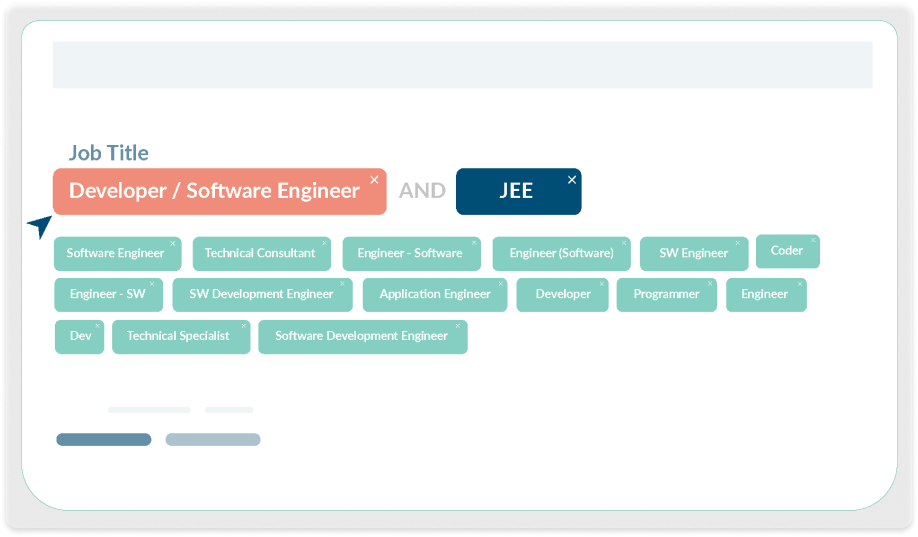 Search Builder
SourceBreaker's smart search technology is driven by a unique AI-powered query builder, giving you instant access to thousands of job title and keyword variants, synonyms, acronyms and pre-built company lists.
Build and share laser-accurate searches in seconds, eliminating omissions and human error from your search process to discover placeable profiles that your competitors miss.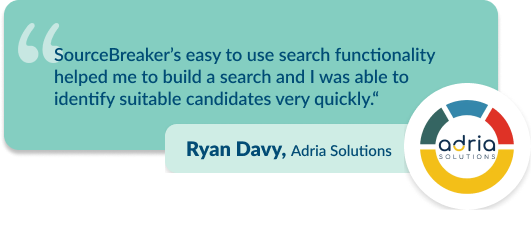 Multi-source Search
With extensive integrations across leading CRM platforms and CV databases, SourceBreaker fits seamlessly into your existing candidate sourcing stack and enables users to search through all internal sources and external job boards in real-time, from one screen.
Review aggregated results in an intuitive list and discover which candidates your colleagues have already contacted.
Track pre-existing candidates from your CRM or easily append new profiles with a single click.
Spend more time engaging with placeable candidates and less time on tedious tasks such as switching between browser tabs, logins and applications.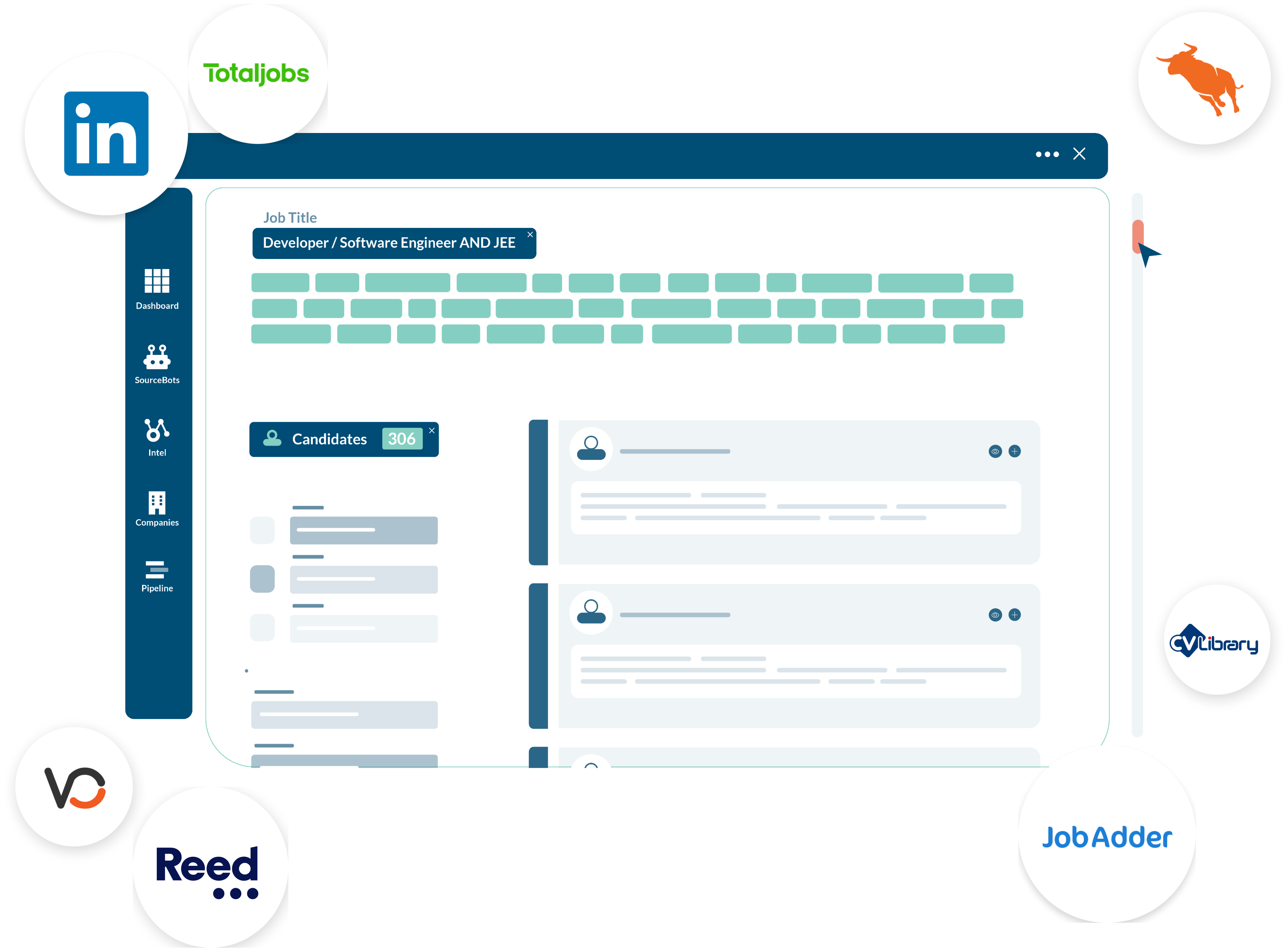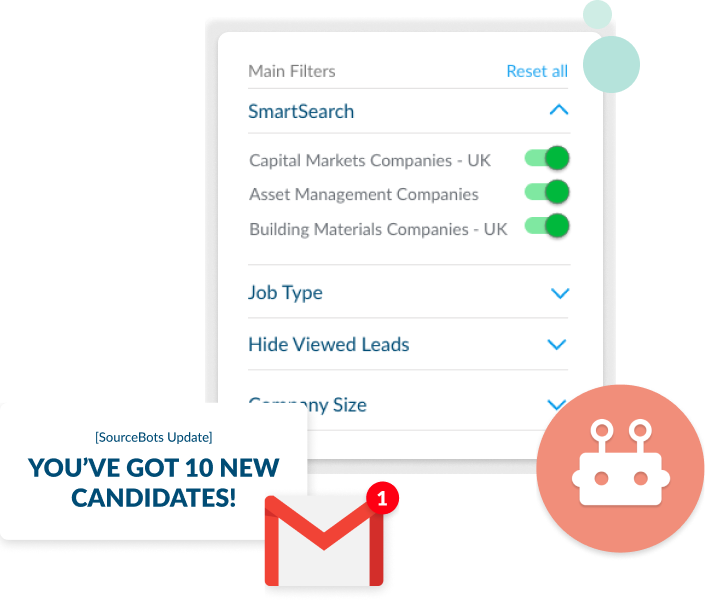 Smart Tech
Take productivity to the next level by leveraging advanced search features and intelligent workflows.
SourceBreaker's SmartSearch systematically pinpoints top-quality candidates in the market and enables recruiters to move from the best prospects to the next-best, with just one click – empowering your recruiters with easy-to-adjust search results and completely fresh candidates with each adjustment.
SourceBots deliver an ongoing pipeline of perfect-match candidates around the clock, with real-time alerts the instant new profiles enter the market.

STOP ADMIN,
START ENGAGING
Accelerate your revenue with the SourceBreaker Search & Match platform, powered by AI technology
Book A Demo