Background
Staffmark Group (part of RGF Staffing) is a family of specialty staffing brands employing over 3,000 staff across 400+ branches. They are organised into three operating units: Administrative & Light Industrial Staffing Services, Technical & Professional Staffing Services, and Process Outsourcing Services.
"SourceBreaker has improved our speed to market dramatically. Recruiters can jump right into a search and find great candidates fast – even when it's highly technical."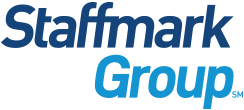 Location
London, New York & Amsterdam
Employees
3,000 staff across 400+ branches
Industry
Administrative & Light Industrial Staffing Services
Staffmark & SourceBreaker: A solution built for recruiters
"I was a recruiter," explains Tom, "so I look at new technologies through my experience and the experience of my team. I'm looking for solutions which are practical and usable that my team will see as a benefit."
Through this lens, Tom assessed SourceBreaker's AI-driven search tool, which builds out powerful search strings at the click of a button which recruiters can run across all candidate sources, from their own ATS to LinkedIn and third-party platforms such as Monster and Dice.
"When I first saw the demo, it was amazing," adds Tom. "When I saw the search string build out, it blew my mind. I'd never seen anything like it, and I thought 'why hasn't someone done something like this before?' I knew that this was something we had to get our hands on."
An optimized human-machine productivity partnership
"When you first roll out new tech, you're looking to see if it's good enough to maintain after the initial novelty," Tom explains. "If I tried to take SourceBreaker away from my team, the team would have an uprising! That's a good sign. It's become part of the foundations of what we do."
But the impact hasn't solely been on junior recruiters or those in need of a performance boost. Staffmark's top billers have been high adopters and have seen their production numbers increase yet further.
"Our top billers are already great at what they do – they were great before SourceBreaker," says Tom. "We were really curious to see if they could get better. But now we're looking at what they're producing and asking ourselves 'where's their ceiling?' It sped up everything they do – the RPMs started to run faster and faster as they became more and more productive."
"If I tried to take SourceBreaker away from my team, the team would have an uprising! That's a good sign. It's become part of the foundations of what we do."
Creating a level playing field through better search
Staffmark has also seen the impact of SourceBreaker on the search skill levels across their teams.
"SourceBreaker takes recruiters back to the fundamentals of search, which is valuable especially for those who haven't received detailed training on search strings," explains Tom. "It helps shine a light on those who aren't where they need to be with search, which is important for the organization to know."
The effect of watching SourceBreaker's string-builder in action also helped showcase what effective searches should look like.
"When recruiters see what a quality search string looks like through SourceBreaker, lightbulbs go on. It helps recruiters become better recruiters."
SourceBreaker has also enabled Staffmark to hire quicker and from broader candidate backgrounds, knowing that the platform will bring them up to speed rapidly in search.
"When you're hiring someone from outside the industry and you're trying to get them to ramp up quickly and understand the concept of search strings, the fact that the tool builds that out makes them ramp up a whole lot faster. SourceBreaker is a key in our portfolio of training tools," says Tom.
A success-focused Partnership
One of the most important foundations of SourceBreaker's impact has been the close relationship between Staffmark and their Customer Success team.
"None of our relationships with other technology partners are close to what we have with SourceBreaker," says Tom. "It's a very good culture fit for us. SourceBreaker's support is very generous – they want to make sure that we're successful. There's nothing we've challenged the support team with that they haven't found a solution to," he adds.
"From the technology to the partnership, when we were looking for our next technology investment SourceBreaker was so far ahead of the other tools out there that the competition was over pretty quickly."
Interested in a demo? Schedule one today!