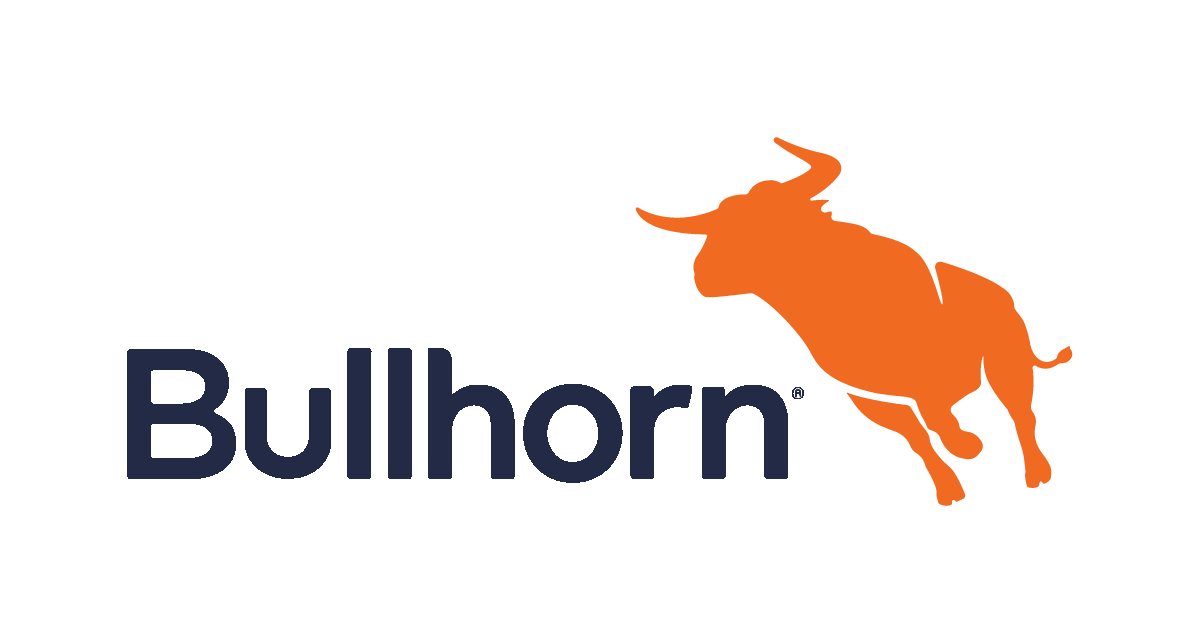 Connect SourceBreaker and Bullhorn to make more placements from your CRM
SourceBreaker seamlessly integrates with Bullhorn to help you get more value out of your existing data.
Uncover perfect hidden candidates from within your database, and ensure no business development opportunity is missed by adding job leads into your system, all from one platform.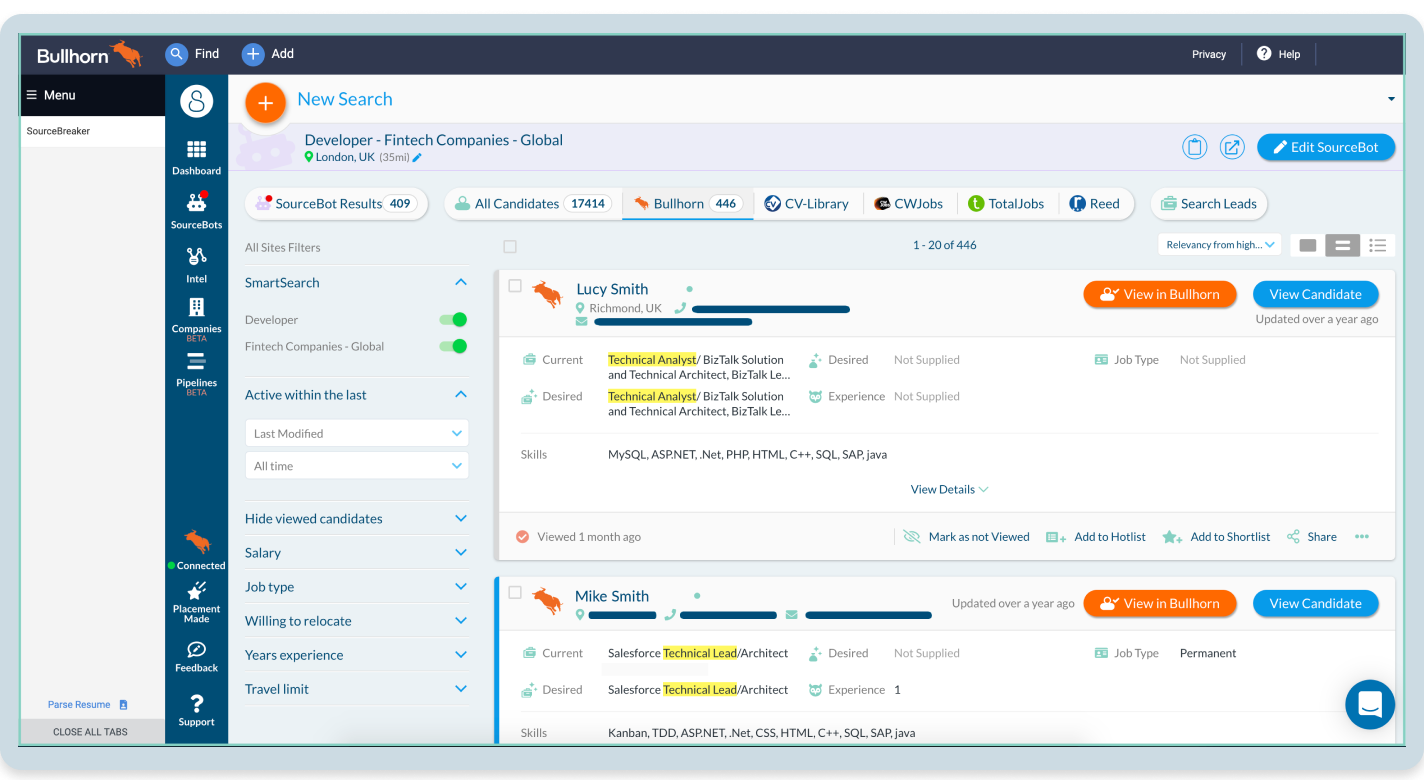 Get more out of your existing data and find hidden candidates within your CRM
Ensure that the candidates you've worked hard to find over the years are easily accessible by recruiters.
Streamline processes and reduce admin time for recruiters
With all candidate sources in one place, SourceBreaker also sits inside your CRM, saving you from the extra steps of going back and forth between systems.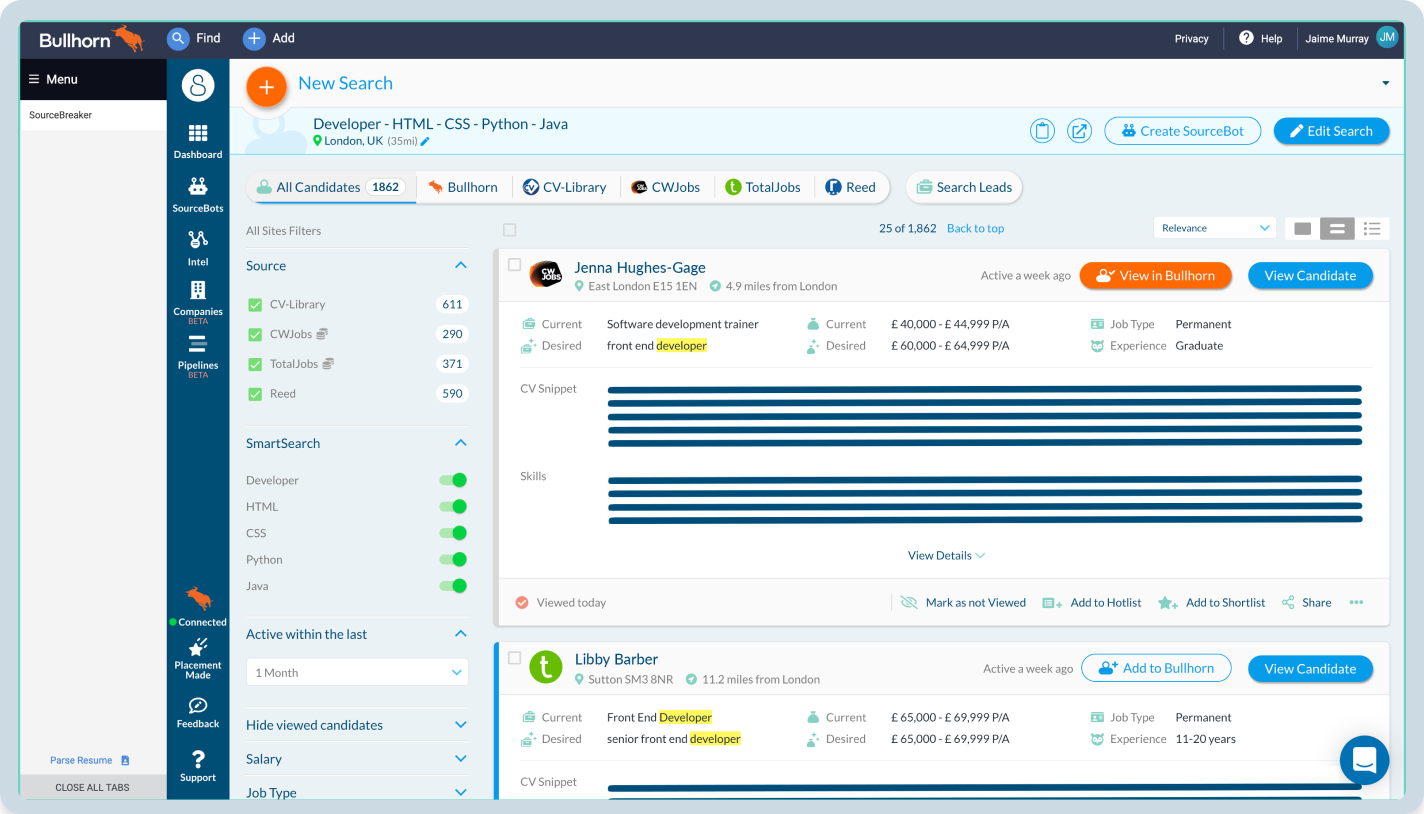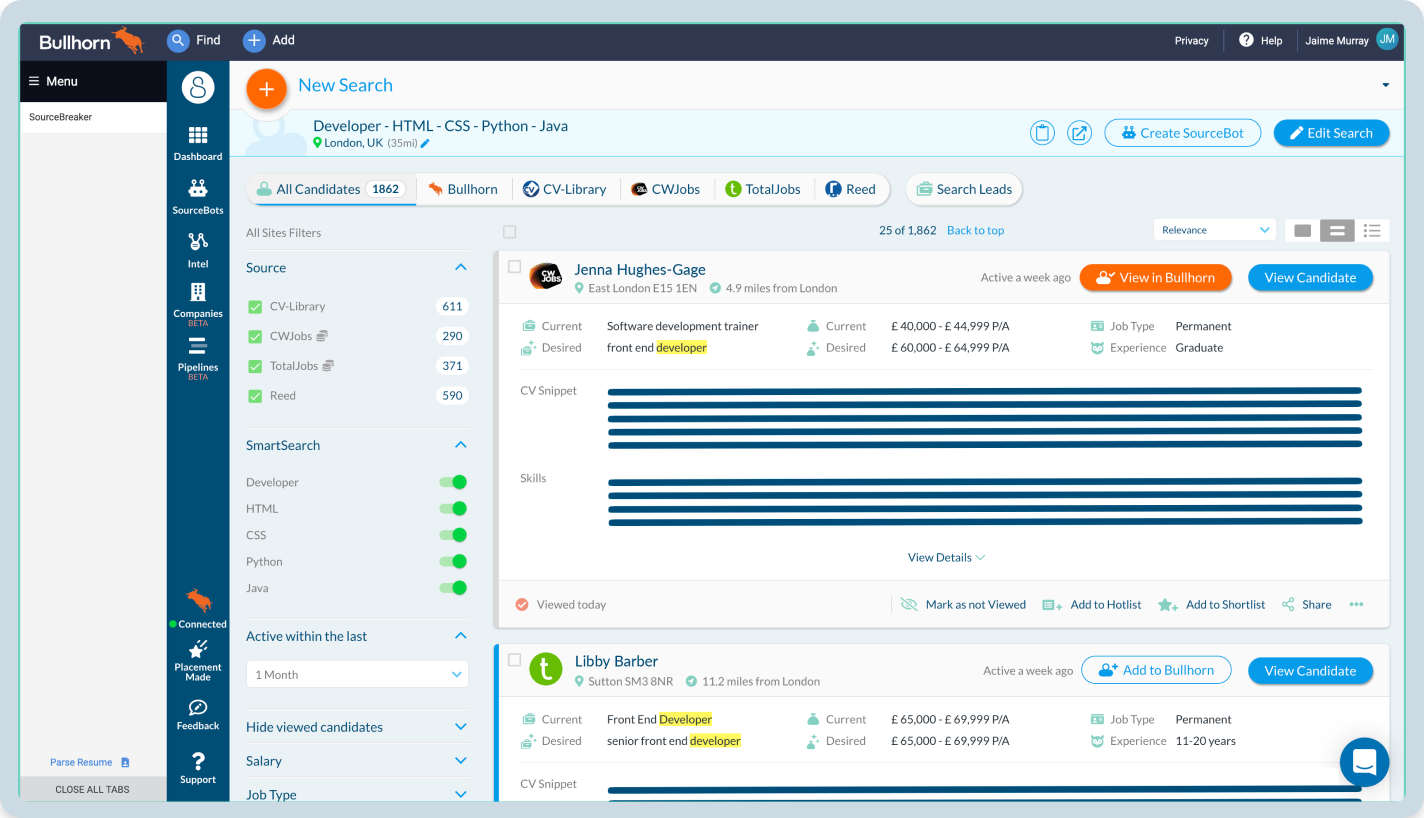 Parse candidates straight into Bullhorn at the click of a button
Candidates parsed straight into Bullhorn – fully coded with source, skills, experience and notes. Making candidates easier to find in the future and not double up on your work.
Add job leads found in SourceBreaker directly into Bullhorn
Never miss a business development opportunity by losing track of a lead. Add leads and opportunities with existing clients at the click of a button enabling recruiters to follow internal processes and give you visibility of your pipeline.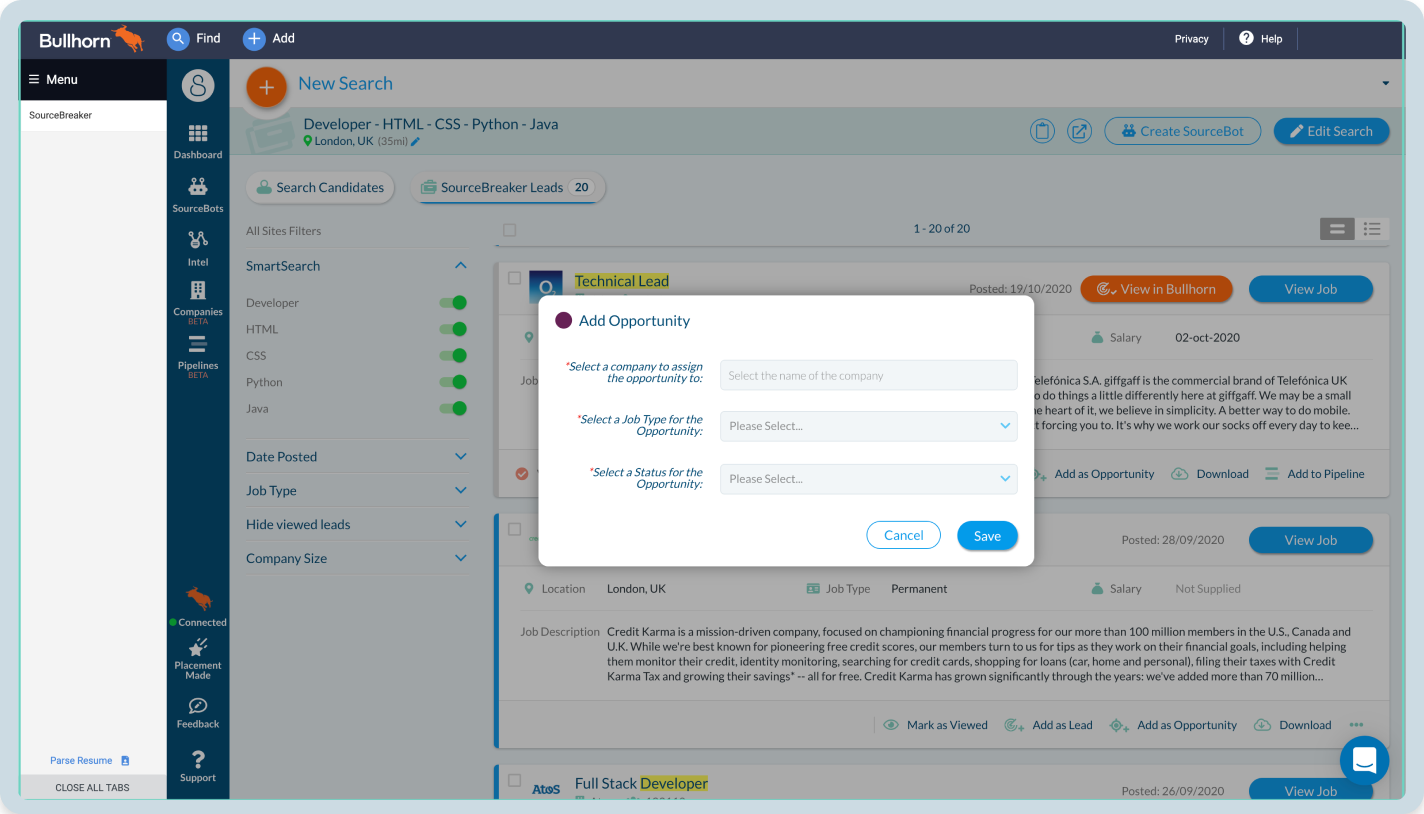 Trusted by over 10,000 recruiters worldwide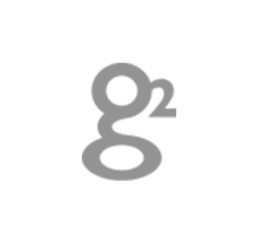 Why SourceBreaker
SourceBreaker works with over 750 recruitment agencies worldwide, transforming the way recruiters work to increase productivity and revenue.
Find higher-quality candidates in seconds with intelligent search features, beat your competition to new, perfect-fit sales opportunities, and leverage AI-powered opportunity-matching to monetise every candidate and client relationship, all in one platform.
"In a little over a year since rolling SourceBreaker out across all our sales team, we've seen almost $1 million in billings attributed to talent found using SourceBreaker."
"I wanted to give my team the best product in the market to do their job – I genuinely believe that SourceBreaker is that product."
"The training and support has been unreal – the best of any of the suppliers that we work with. The input from SourceBreaker's Customer Success team has been instrumental to the success we've had with the product."
The results?
More high-quality candidates available per job
More interviews per candidate
Increased ROI from your existing resources
A direct increase in recruiter productivity and revenue generation
Accelerate your
growth today
The best tech to make your process more effective, so your recruiters can focus on engaging with clients and candidates and filling more roles
Book A Demo