Did you know human-technology partnerships can unlock new levels of productivity and profitability across your recruitment agency?
The world's best recruiters often seem to have a 'sixth sense for connecting talent with market opportunity. They know who's hiring, who's about to hire, and which candidates they need with lightning speed that the rest of the market can't match.
Time after time, they join the dots between hiring teams and talent pools, picking up roles and sourcing candidates with apparent ease. In reality, however, this uncanny ability to match-make at a rapid pace isn't only down to talent and hard work.
It's built on a system – and it's a system that can be deconstructed and put in the hands of recruiters at all levels, making consistent, profitable revenue generation an immediate reality.
The role of automation in recruitment
'Automation' is a buzzword with a wide range of connotations. For some people, it's a scary term that implies using imperfect technology to 'replace' humans – resulting in a worse outcome all around.
But true automation doesn't take away from valuable human interactions, it increases them – both in terms of volume and quality.
SourceBreaker's recruitment automation tools take care of workflow steps that humans would do anyway, but where the time taken by humans to carry out those steps is of limited value.
With these recurring tasks handled by smart technology, time is freed up for recruiters to have more conversations with quality clients and candidates – remember, effective technology attracts the best recruiters.
And – even more importantly – those conversations are each of greater value, as they're built on valuable information, context and timing provided by the automation platform.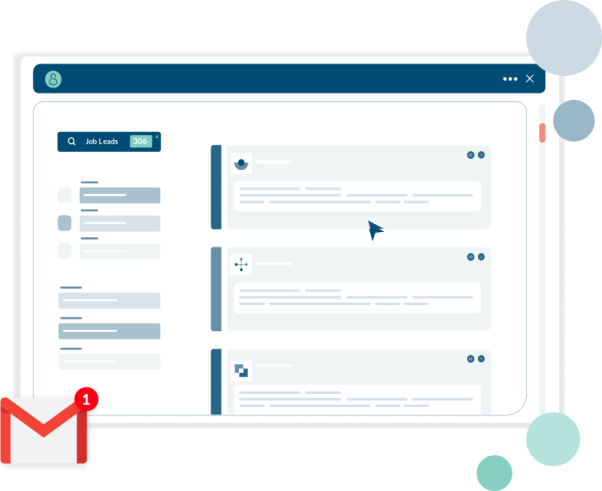 What SourceBreaker automation delivers
The simplest way to evaluate the impact of SourceBreaker's automation technology is to look at the outcomes it creates. These include:
More time spent speaking with clients and candidates
This is where recruiters are in their 'golden zone', at their most valuable. They're building relationships, asking questions, qualifying opportunities… and managing recruitment processes to successful outcomes.
SourceBreaker users report an additional 1-2x hours per day created for high-impact conversations as a result of automating their workflows.
More interviews per active candidate
The SourceBreaker platform matches candidate profiles to live employer job leads, sourced directly from their careers pages.
This means more chances to place active job-seekers, with up to 3x more interviews per active candidate, maximising the probability of a success fee for every engagement.
More exclusive engagements and high-growth clients
SourceBreaker's Intel Centre provides up-to-date data on funding and investment news, allowing recruiters to engage companies about to commence a growth and hiring spurt.
Armed with this insight, recruiters can sign up new clients before they go public with their recruitment needs, securing exclusive work with well-funded, high-potential customers.
Faster speed to market
By running powerful semantic searches across all sourcing platforms simultaneously (CRM, job boards and LinkedIn) and leveraging saved searches and alerts, SourceBreaker users have super-fast access to the most relevant, placeable candidates in their markets – at their fingertips, at all times.
This means out-pacing competitors, and building both consistent revenue streams and durable client relationships.
Faster rookie ramp time
New hires trained with SourceBreaker kick off their recruitment careers with a continual pipeline of candidates and job leads, making it easy to connect the two and create placements.
They also have deep, pre-built search queries to source candidates like an expert from their first day in the job.
More Consistent Scale & Team Growth
By leveraging the full feature set of the SourceBreaker automation platform, recruitment agencies hugely reduce the inconsistency in recruiter performance as they scale their teams.
New desks and divisions can be pre-prepared with the relevant candidate and client opportunity pipelines, eliminating the dependence on individual employee structure and time management skills to be successful.
And, as teams grow, insights, search queries and best practices can be easily shared across the business, ensuring every recruiter can imitate the workflows proven to generate consistent results.
The Future Of Recruitment
Automation software is already powering the most successful companies in human history, from Amazon's industry-changing digital commerce platform to innovators across technology, transport, manufacturing, investment, banking, healthcare and thousands of other markets.
In each case, the goal is the same – allow humans to spend more time on growth and revenue-generating tasks, and leverage powerful automation tools to augment their work.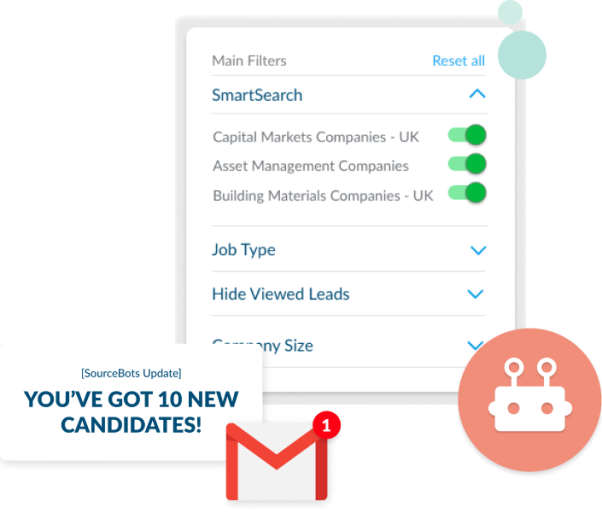 Future-proof Your Business
In recruitment, as in any other industry, those able to deliver the best quality work at the fastest pace and with the highest level of consistency are already winning – and automation is their secret weapon.
Interested in finding out more about SourceBreaker? Click here to book a demo.
.